---
Resume
I'm senior project manager / web architect / web developer living in Madrid, interested in innovative start-ups, projects and technology. Specially focused in international projects, scalability, product development, team management and web architecture.
My last work was at Packlink.com, as IT Manager, and first developer of the platform, in a team of 3 developers that growth up to 40 members. Packlink is an international shipment comparison website, at this moment in Spain, Germany, Poland, Italy and France, but expanding every month, with new connectivity interfaces for online shops and marketplaces. I've developed the first architecture and database scheme, and the core for services and comparison engine. and I was working between team managment, new products development and web architecture.
I've worked previously at PomeloTV.com start-up, a kind of spanish NetFlix based on streaming mixed wiht peer to peer technology to save bandwidth. ( Java2 EE, PHP, MySQL, DB4O ), AFICUS Project, a system to standarize media publishing on all social media and media platforms like YouTube, Vimeo, Facebook, Twitter etc, at Cupoon.es, and many other projects in between as a freelance ( OpenX fork, advertising managing platform for mobile devices, PickUCar, and others ).
As a freelance, I've worked developing desktop applications with web connectivity, in a great variety of environments and languages.
I'm also co-founder of  Babelgift.com ( social media network for sharing presents ),  Oprinto.com ( printing sites comparison website ), RegaloAcertado.com ( first spanish version of babelgift.com ), and some other projects.
 What about my goals ?
I like to work in innovative tech and complex systems, to get the best of myself, but always within the business point of view, getting the best of the technology to meet the goals of the enterprise. I'm normally involved in business, product, usability, and team management, but also at programming and tech level.
 Tech skills
My tech skills are very mixed, as I've worked many times as 'a man for all', so I've played many instruments, like Java, linux server, database optimization and architecture, php, shell scripting, etc. But in the last years I've focused on php, mysql optimization, NoSQL DBs, and scalability, web services, API architecture and general system scalability and internationalization, using Agile methodologies, like Scrum and Kanban.

 Freelance ?
At this moment, I'm available for working as a freelance full-time, if needed.  I'm always open to work in new projects. If you think I'm the guy to make it real, don't hesitate to contact me or visit programmer.es
GitHub
Visit my profile at GitHub

 Education
CFGS in Application Development ( 2 years )
Internet Programming 350 h. Java, ADO, DAO, VBScript, ASP, SQL Server 7
---
Social Media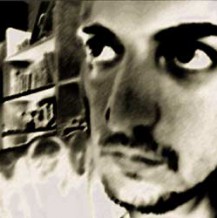 Lucas de la Fuente
— Founder & CEO of Babelgift.com
---
Main Skills:
01

PHP, Java, JavaScript, CSS3, C++, .Net, ActionScript 3

02

MySQL, MongoDB, ElasticSearch, Oracle, HTML,CSS,XML

03

Git, Subversion, Shell Scripting, Linux, Web Services, REST

04

Design Patterns, OOP

05

Scrum, Agile, Team Management.
---